Administrator
Staff member
Hi all,
Happy Friday and welcome back! I haven't done our monthly blog in over a year now (vs 5+ years continuously before that)...but we've got some exciting things happening with our Takara lab diamonds that are going to be similar to the Amora R&D journey all over again (but faster). Thus, I thought it might be fun to start a new monthly blog covering our Takara lab diamond journey from now until we hit 3cts! Thus, the new "Takara blog - the road to 3cts...". We'll of course keep up with Amora, our new Phoenix Moissanite, etc. but the main purpose of the blog will be the Takara journey.
That said, please grab a drink, get comfortable and let's get underway with catching up and offering some details on the latest news here with BTD!
Takara updates:
Let's kick things off with a bang. We have been working steadily on our Takara lab diamonds since literally last September...and things started off pretty small (i.e. .40ct, .50ct) but by December we started getting .70ct...and as of two weeks ago, multiple 1ct+ Takara's (and now 1.20ct+ in cutting!). Before I get into details though, let's start with a studio video and photo of one of our Super Ideal Takara's so you can see for yourself what they are about!
First up, Takara Super Ideal lab diamond in the photo studio:
and a zoom photo: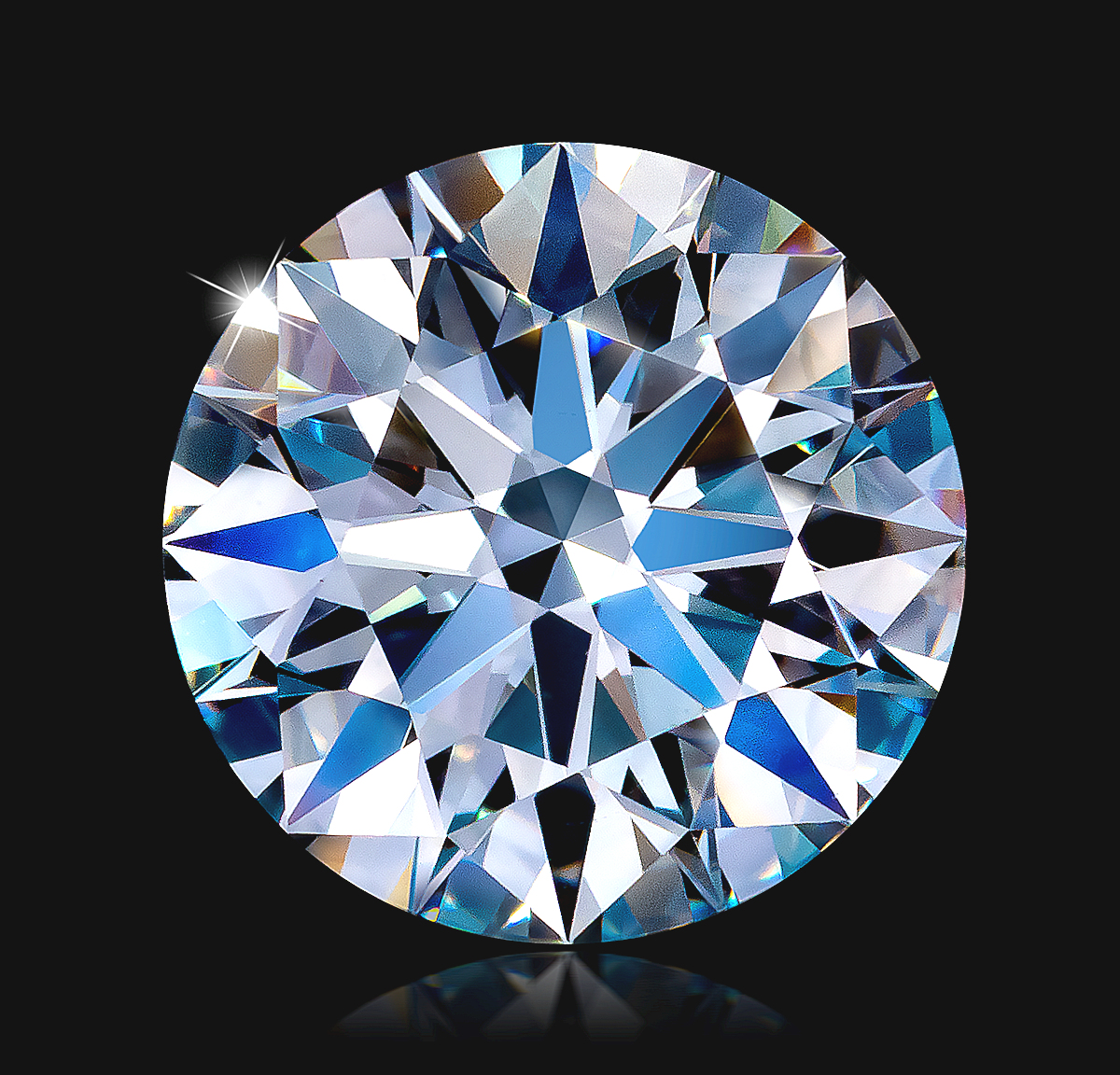 We have had some limited amounts of Takara's before, but there are two big changes now which is why the whole Takara program is rapidly accelerating:
1 - Cut to Super Ideal Hearts and Arrows, AGS-000 equivalent! Effectively, these are cut better than 99% of all diamonds (lab or mined) and the beauty these have completely speaks for itself. I have yet to show someone a Takara and not have them gasp at first sight on seeing how utterly brilliant these are. We'll have a review coming in shortly from a diamond expert, but I can summarize their reaction with one of their own words used to describe it - "Stupendous" lol.
Here's some imagery of the cutting precision: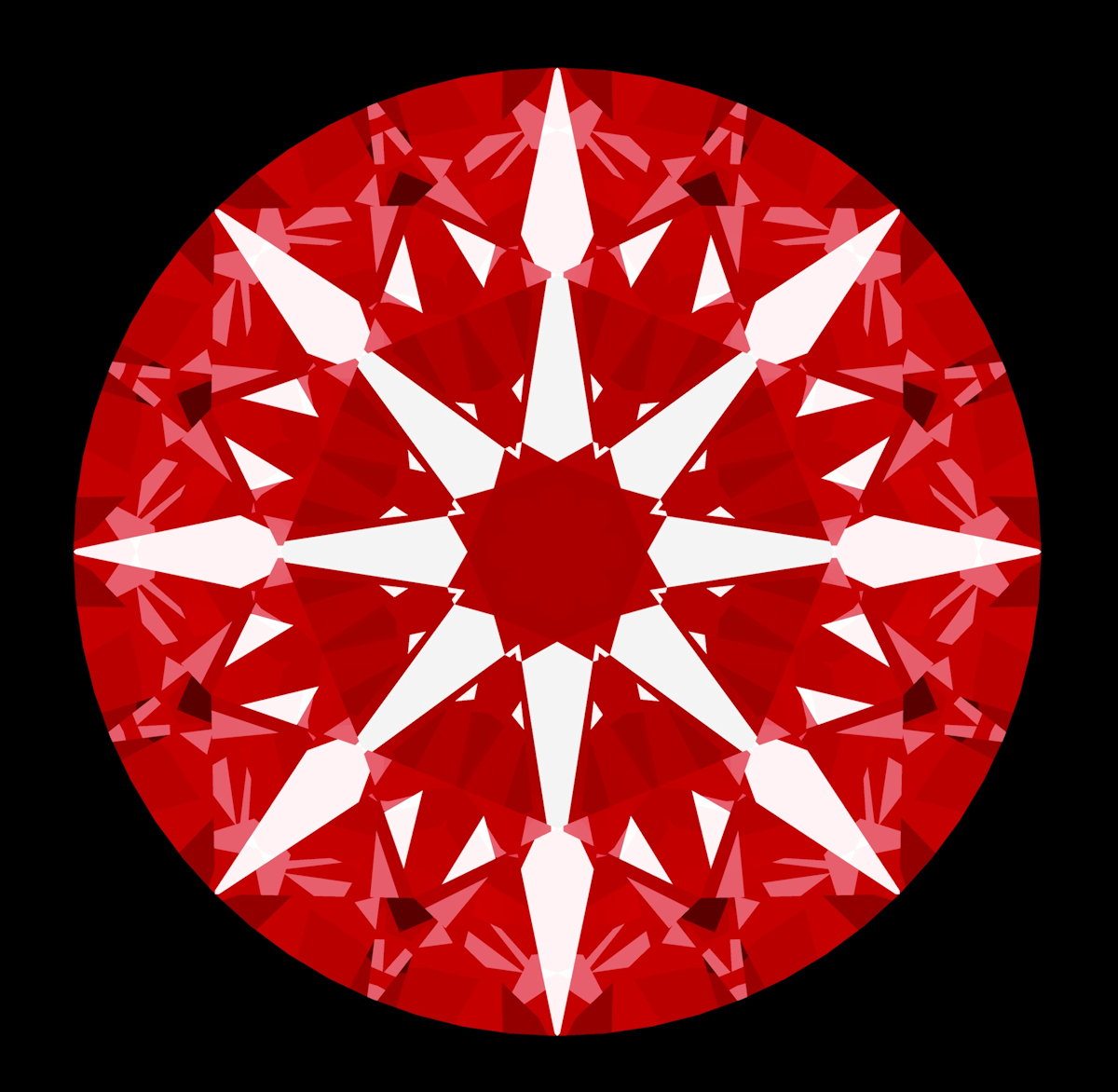 2 - Price point
- We have had Takara's before in limited quantity but not cut to the level we are doing now. But besides the stupendous beauty, the other big improvement is the price point. We are coming in below any other lab diamond pricing (even with our AGS-000 Super Ideal cutting) and at 1/3 -1/4 the pricing of the equivalent mined diamond.
For 1ct+, that maps to roughly $2500/ct and down to $1400/ct for < 1ct, all the way to $670/ct for 3mm H&A Takaras! (and finally for <3mm, ala 1.5mm,etc. we are at $270/ct though not H&A cut of course). The 1.07ct F colorTakara Super Ideal that recently sold for $2568. Equivalent mined diamond = $8432.
3 - Incredible brilliance
- to some degree, I'm not sure where this extreme brilliance comes from, but it's part of the reason it draws so many gasps. Our Takara's are grown via HPHT, and not CVD like most lab diamonds, which is why the color is D-G, vs most CVD diamonds end up at H - K.
(we'll go into why this is in detail in the future in this blog. We grew with CVD from 2005 - 2011 for reference).
But we've also compared them with similar mined H&A Super Ideal diamonds. The one possible reason I can think of is that our Super Ideal cutting for Takara is really more like how Eightstar used to cut...specifically if you look at the arrows on the Takara's, there is no bow tie vs. the mined H&A we compared with does have bow ties. In theory, the bow tie pattern means slightly less light return (that's why it's white in the scope vs red) so that's the working theory for now.
Regardless, I'm quite comfortable stating that our Takara's are without a doubt among the most beautiful diamonds on the planet (lab grown or mined). That's a bold statement, but let me partially back that with a customer review below (and for a bit of humour, we were publicly accused that our Takara video was in fact a CGI animation and not a real video b/c no diamond could be that perfect lol):
Everything a diamond should be

By Unknown on 27th Dec 2018
Often times the greatest beauty is found within the simplicity of a common task executed to perfection; in this case, the cutting of a diamond. Recently I had the pleasure of examining my very first Takara Eternity, and it is without a doubt one of the most exquisite diamonds in existence. If cut is the first consideration when ordering your priorities of the four C's, Better Than Diamond has knocked it out of the park with their achievement. No facet of performance has been overlooked or sacrificed, with easily discernible hearts and arrows and sparkle that just lends itself to being admired for long stretches of time while you are temporarily mesmerized by the allure of a diamond that is everything a diamond should be. Everyone who saw it was completely awed, including a long time jeweler. For those who find it helpful, it has an HCA score of 0.9. Indeed, the only "fault" to be found (at least for me, which is entirely personal preference) is I will need them a little bigger!
With the above reference for needing in larger sizes...
Lot's more 1ct+ coming next month, and even up to 1.50ct in size!
The other big news is that there has been even more progress on sizes for the Takara. This week we started cutting two of our largest ever - based on the initial Sarine HD estimate, one will be a 1.20ct, and the other...possibly a 1.50ct! That's pretty phenomenal considering how much rough you have to cut away to produce a true Super Ideal H&A, AGS-000 equivalent!
Production is thus ramping up and we are hoping to get to as many as 100/month by late Summer. Thus, we hopefully won't repeat the stressful years of Amora production where we had so many issues with supply. Ironically, the production process with Takara in terms of cutting is much, much simpler by comparison with the toughness of the Amora.