Administrator
Staff member
Hi all,
We've sent an uncoated and coated Asha off to an independent testing lab in order to further "show" our coating and the difference it makes. (
http://www.fdsc.com
)
We just got the results back this morning,and I am pleased to show the photos of the results. The test is called 'contact angle goniometry" and basically uses a tiny drop of water and then measures the way the water beads on the surface to determine surface properties.
We have long known that the amorphous diamond helps customers stones stay cleaner longer (as it has a coefficient of friction lower than teflon), and this test is a good visual to show the difference.
Here is an uncoated Asha CZ core (note how the water beads very tightly):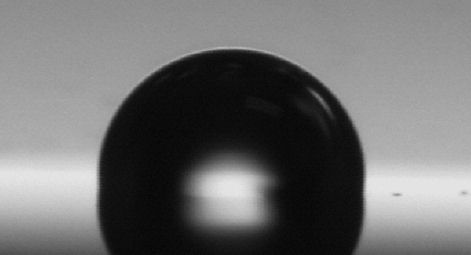 Now compare how the water drop goes almost flat on an amorphous diamond infused Asha: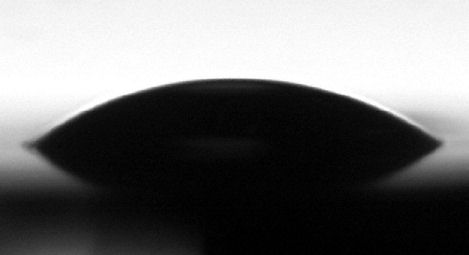 The difference is 98.5 degrees (uncoated) vs. 31.7 (coated), or basically 300% difference. We think this helps address those competitors who say the amorphous diamond coating "doesn't make any difference".
We learned that this test is routinely done at other diamond coating plants as a way to prove to their customer that they had diamond coated, and we were excited to have ours tested and share the results.
(Of interest, a cruder test used to be done to try and differentiate diamond from CZ by putting a line of ink on the stone - if it beaded, it was CZ, if it stayed flat, diamond...).
Anyway, hopefully people will find this more understandable than our previously shown Raman results <img src="
http://talk.jewelry/styles/default/xenforo/smilies/graemlins/default/smile.gif"
alt="" />
(Of interest, this type of testing has been used to authenticate historical coins as being legit or fraudulent, its a very slick test).
Best regards,
Less
Last edited: