I put this here and if someone wants to make it a sticky thread for reference.. feel free.
There was a recent discussion asking about what "windowing" is in gems, diamonds, and sims.
Windowing is when you can "see through" an area of a stone. Normally you see windows looking from the top of the stone down. You can also turn and tilt a stone and find windows from the sides.
All gems, diamonds, and sims CAN have windowing. Some will have very obvious windows, others just slight areas of windowing and may require turning and tilting the stone in order to find a "window". Some gems, when well cut, will not have any windowing. Diamonds CAN have windows. How big a window(s) and how easy they are to see, if at all, is individual to each stone. The lack of, or presence of windowing in simulants is not a "dead giveaway" that it is a simulant. Most people prefer to buy gems that do not exhibit any windowing.
So...... here are two pictures of NO window gems.
#1 is a form of cz which was hand cut and faceted. It has
no windowing.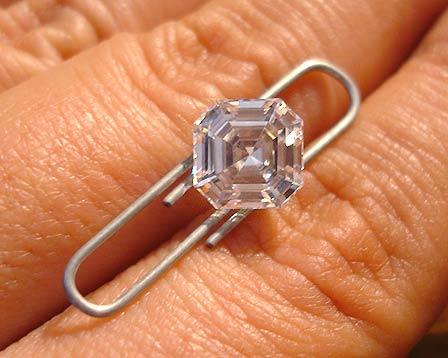 #2 is another sample of
no windowing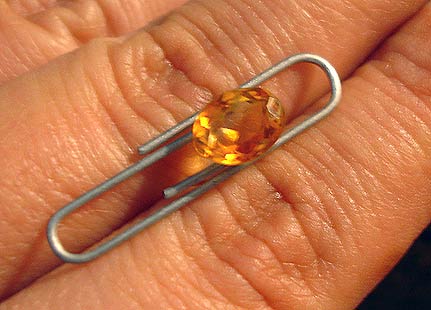 The next three images #3, #4, and #5 all
have windows visible.
Notice how you can easily see "through" these gems to the object behind the stones.
These are typical cheap-o gems and are not well cut.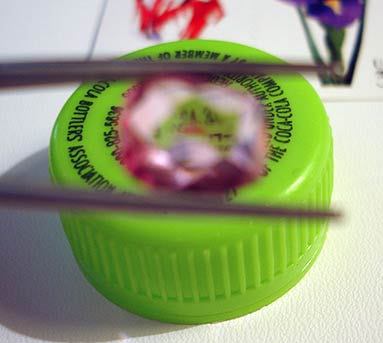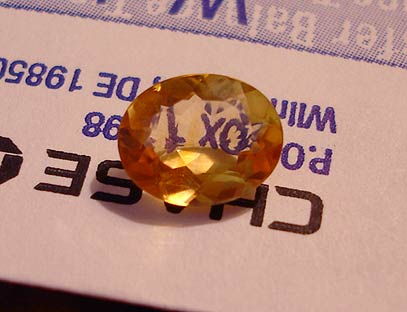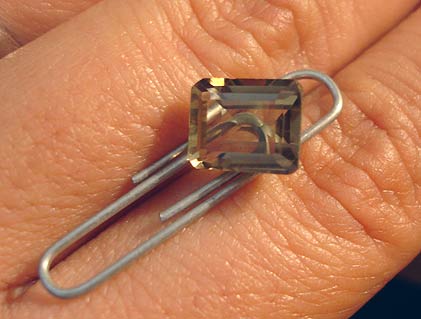 Last edited by a moderator: