Administrator
Staff member
Hi all,
We've been working since last Fall on building a much newer/better/improved DiamondBistro platform and wanted to show you a preview of the design changes.
Here's snapshot of the new homepage: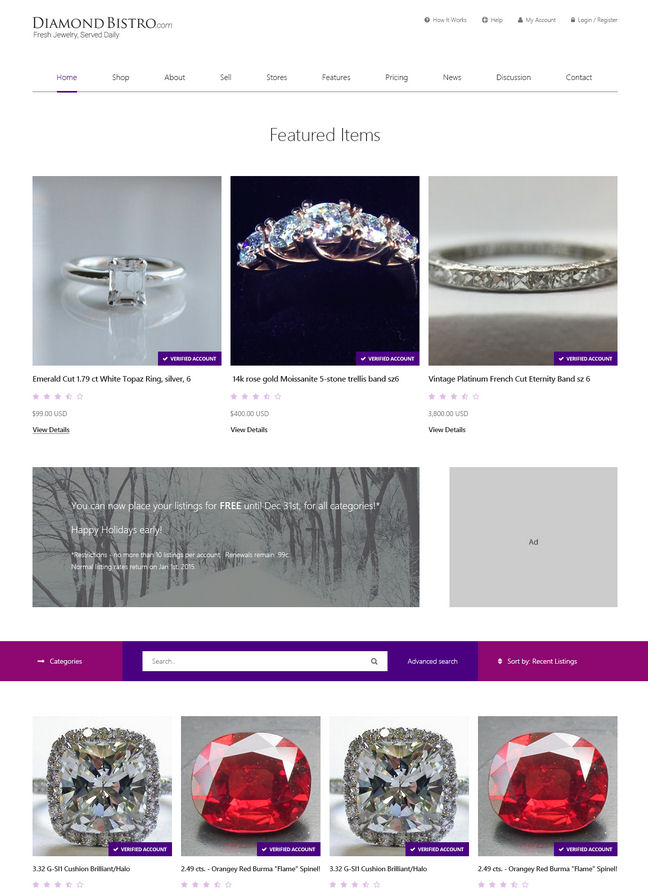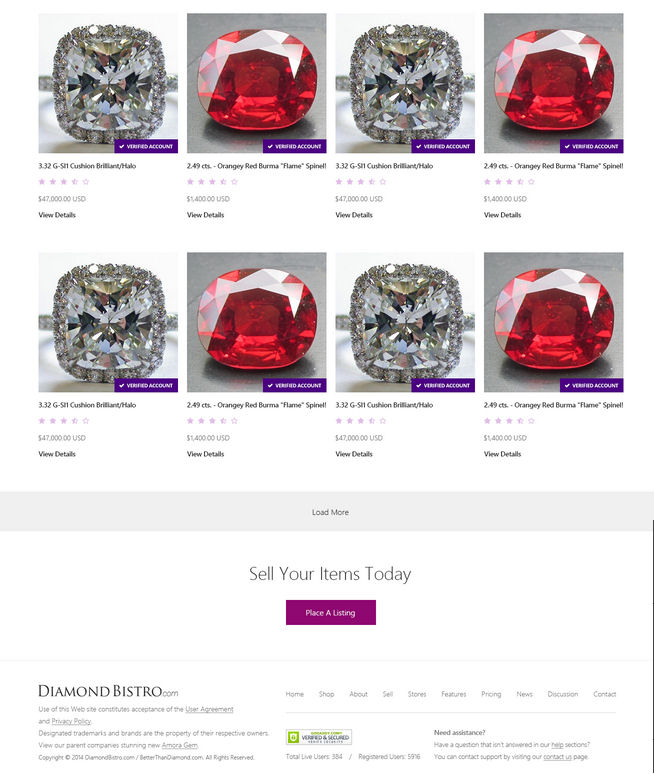 Note that it looks 'extra' long above because I had to shrink the width to minimize the size of the screenshot.
And a preview of the new 'product' page: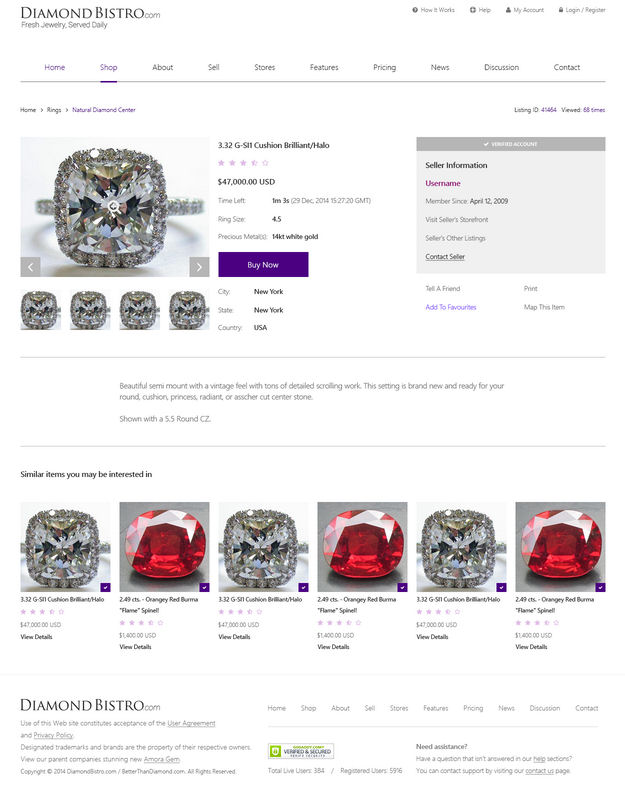 This is just the current working design so there will likely be more changes, but wanted to show you so you can see what's coming soon!
Best regards,
Less