Man, if money was no object....
The freaking diamonds actually sprout up when you press on the fin!!! How awesome is that?! Its like your very own sapphire encrusted toy!
And who can forget the coveted Lotus and Magnolia in between the finger rings?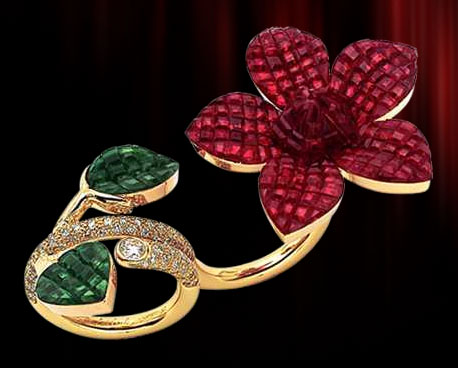 I love the colours of the Magnolia Ring. Rubies, Emerald and yellow gold together for me is always such a beautiful combination
.
And this one...
Anyone else here have VCA on their "If I was a billionaire list?"
Last edited by a moderator: