Love the crown head and the size. Thank you guys for getting me to order the 6mm instead of the 5mm's.
I'm loving the colour (very white IMHO), and I certainly convinced that I want moissanite for my engagement ring- probably un-enhanced.
I tried to capture the colour a best as I could on a black background. It showed up better than on a white surface.
Gonna see if I get the matching pendant!!!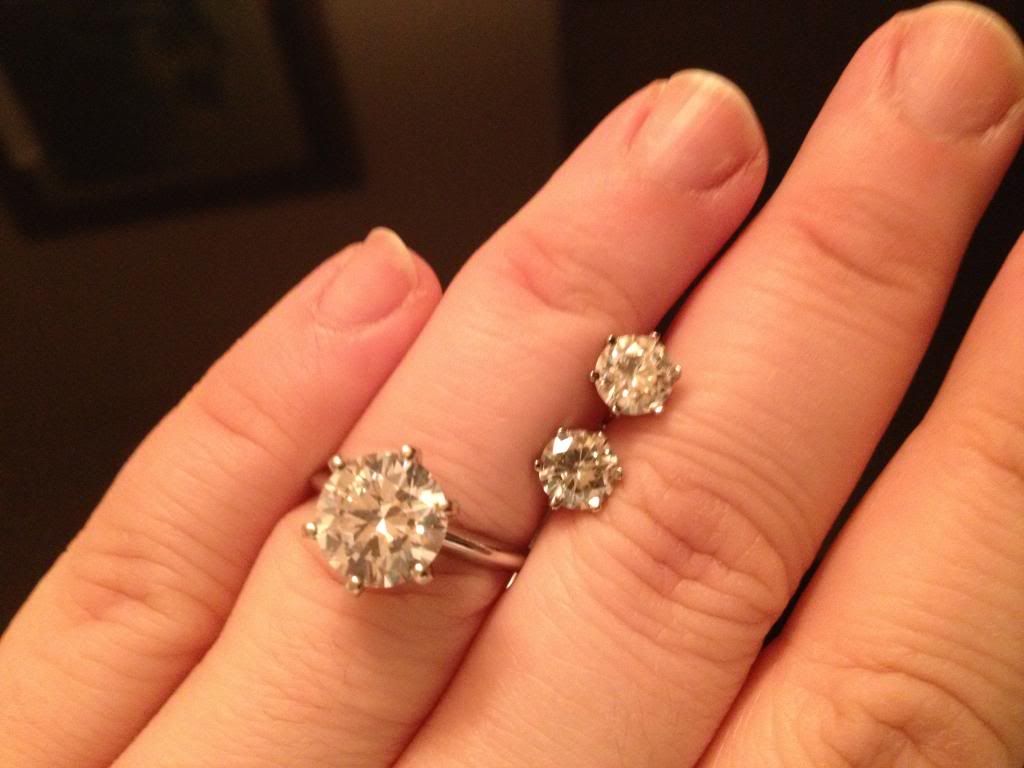 This is a photo comparing the colour of my 9mm CZ solitaire and the moissanite studs. The colour is pretty comparable, with the studs showing warmth, but not what I would call any 'yellow' colouring. I just love them.