Administrator
Staff member
Hi all,
We just posted what is likely our last pair of 6mm (1.75ctw) Amora Eternity studs - this is a stunning E/IF .88ct,.87ct pair.
It's on our Amora overnight earrings page here:
overnight earrings page here: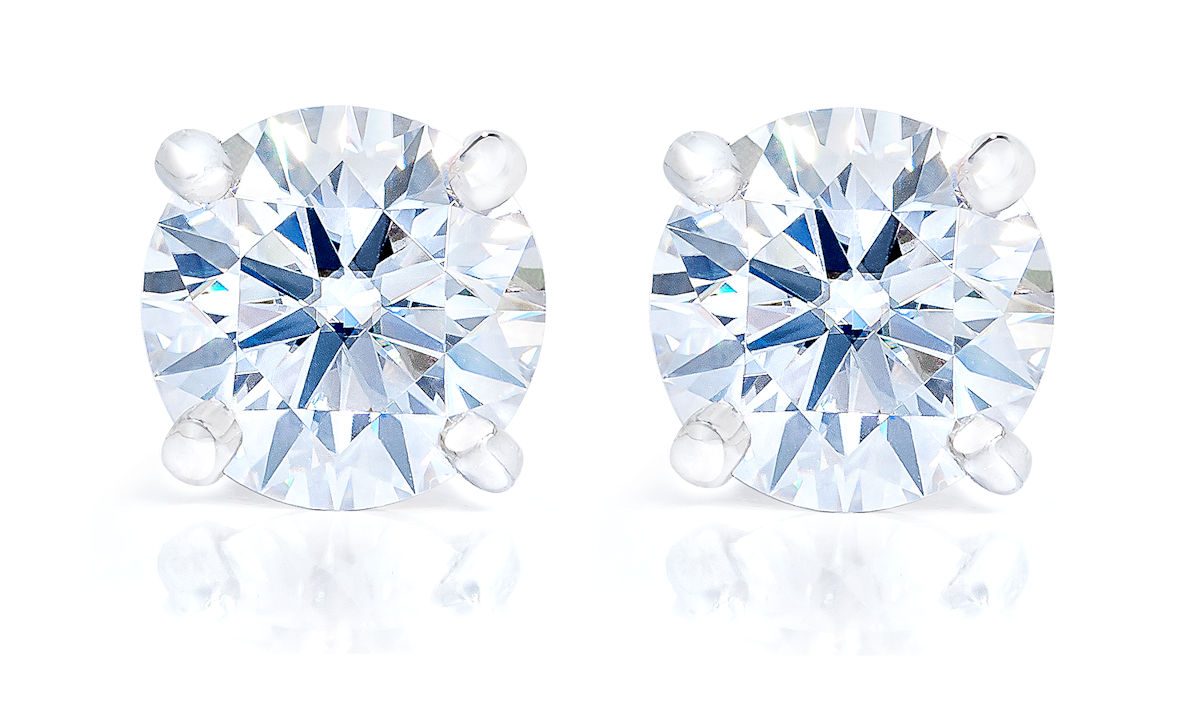 The reason for the shortage on 6mm (and 6.5mm) is due to the growth process. You can't see how thick the rough is growing and so you have to estimate...and due to the high cost of each run, you can't risk only growing smaller size...thus we usually get 8mm sizes on average, and certainly can't cut those down just to get 6mm. Thus, barring any runs that luck out to that size, we're likely at the end of Amora in 6mm.
We'll also have a matched pair of Takara Super Ideal H&A 6mm studs out for sale this afternoon as another option.
Of interest, the Amora Gem pair of .88ct E/IF 6mm is about 7% of the price of the equivalent E/IF in mined diamond -
here's an .80ct E/IF H&A diamond on Blue Nile for $7,664.
Best regards,
Less