Administrator
Staff member
Hi all,
Two improvements for DiamondBistro.com today:
1 - Thumbnails are now cleverly made from original photos with no distortion during resizing and consistent final size (tricky since user photos are of varying width/height). The home page thus looks much cleaner now and listing photos are much easier to view.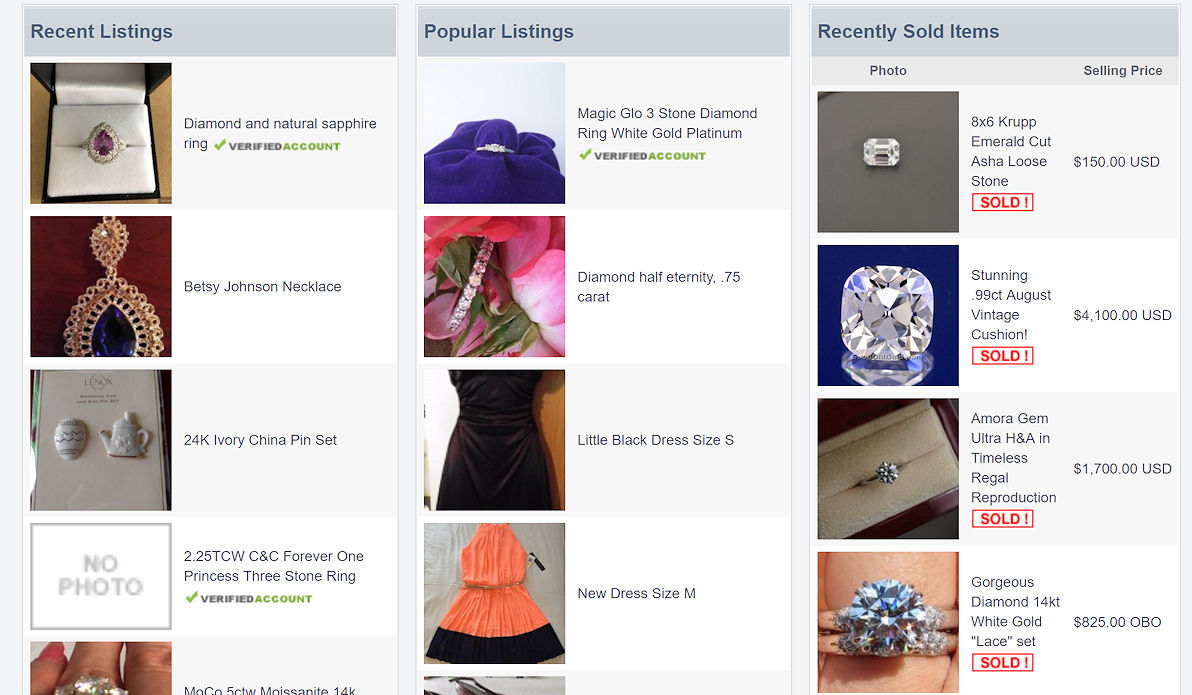 2 - Popular listings now only considers listings from the last 3 months, on a rolling basis. This ensures that category is reflective of recent listings rather than the semi-permanent list before which was dominated by the same listings perpetually.
More improvements coming as well - please visit and let us know your feedback!
DiamondBistro.com: Dedicated Jewelry Classifieds, Buy and Sell New and Used Jewelry
Best regards,
Less