Administrator
Staff member
Hi all,
Continuing our Fun Fact Friday series - this week, Amora's "Diamond Sharp" facet edges!
Amora Gem is the only diamond alternative with "diamond sharp" facet edges.
This is because of both Amora Gem's extreme hardness, and our exclusive, proprietary nano-polish process.
Besides maximizing the fire and light performance of the Amora, the diamond sharp edges have helped fool a regional diamond grading lab into appraising Amora as a $55K mined diamond
This is because rounded facet edges are an easy give away...CZ, YAG, Forever One Moissanite, etc. can all be spotted from this. Below is a high magnification comparison of Forever One Moissanite, GIA master diamond, and an Amora Eternity H&A!
#QuestForUltimateGem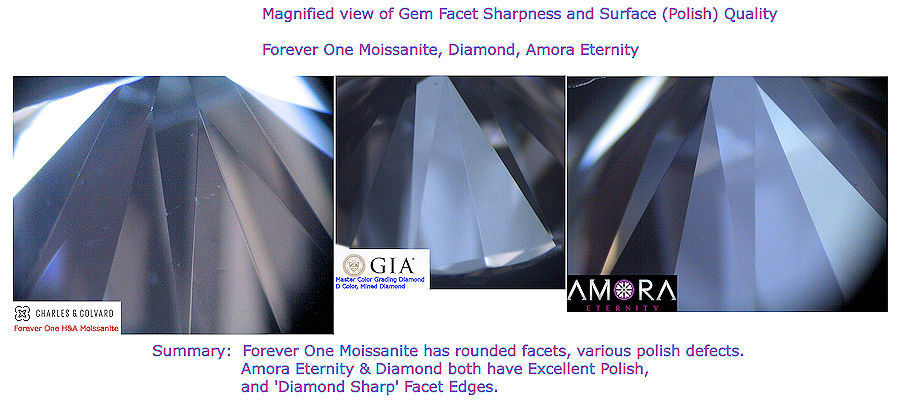 You can learn more about this via the link below:
Why Amora Gem?
Best regards,
Less