Administrator
Staff member
Hi all,
(I put this in the Amora forum but it also belongs here in the moissanite forum.)
IWe're working on doing a lot of comparison videos and images currently.
Here's a comparison using two actual stones:
Amora Eternity Super Ideal H&A vs F1 "H&A" Moissanite.
I always refer to the F1 Moissanite as "H&A" b/c they are not actual H&A cut, rather they are "sort of" H&A (true H&A grades as AGS-0, F1 "H&A" grades as AGS-4...not H&A. The scale is 0= Best, 10 = worst).
More details on that later but for now - both stones under the IdealScope images: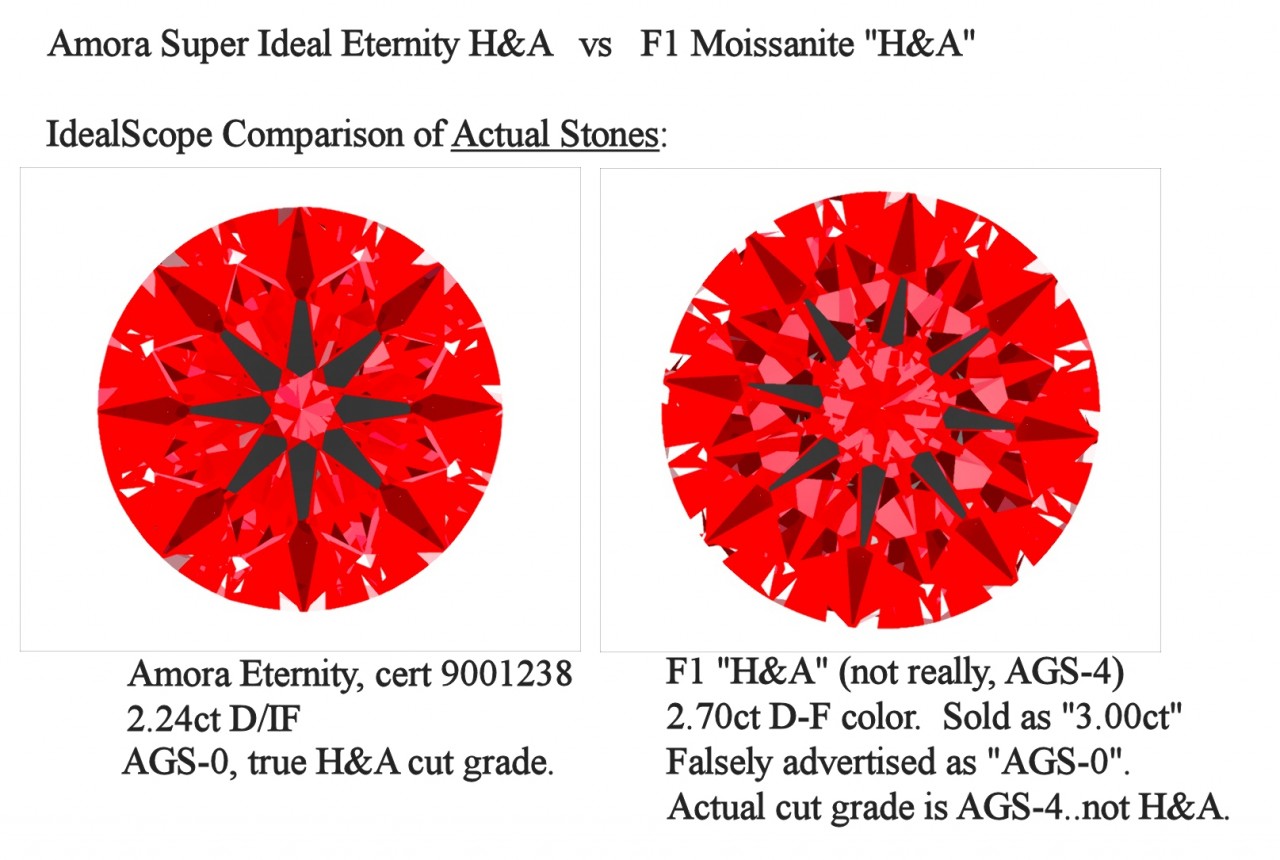 Here is how the F1 "H&A" Moissanite we purchased was advertised:

Commentary added under each column to show whether the claims were true or false (verified using OGI HD as well as Sarine HD systems).
What I would like to re-iterate is the Amora Eternity is designed to be the Ultimate Gem.
No shortcuts to save rough, lower production costs, etc. that would compromise total beauty - we will continue to have more comparisons to prove that the Amora Super Ideal Eternity H&A is indeed, the Ultimate Gem.
(example - Amora Eternity vs H&A diamond here:
Amora Eternity Super Ideal H&A Compared to H&A Diamond
Best regards,
Less
#1
talk-admin
,
5 minutes ago
Edit