Administrator
Staff member
Here's a quick overview for new members:
What is an Asha?
Asha is a US patented diamond simulant. (US Patent 8,056,363).
It is made by taking a high end CZ, and then applying two coatings - an optical layer that has a higher refractive index than diamond, and then sealing the entire stone with a layer of amorphous diamond.
An illustration (not to scale) to clarify: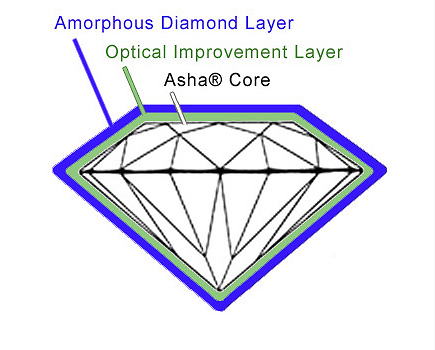 The Asha is made in a state of the art lab, and undergoes 6 different quality checks during its manufacture.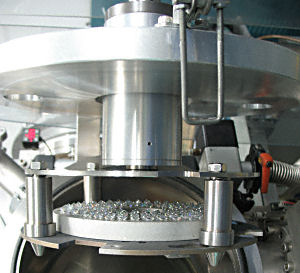 A fuller article on the manufacturing process is here:
http://betterthandiamond.com/answers/questions/45/What+is+Asha%AE+made+of%3F
Who sells it?
BetterThanDiamond.com
AshaDiamonds.com
FreeCZ.com
[Page still under construction...]
Last edited: