Administrator
Staff member
Hi all,
Our stud earring sales have been growing rapidly, so we are happy to expand on that trend with offering a full suite of 'universal priced' Amora Eternity Super Ideal H&A studs.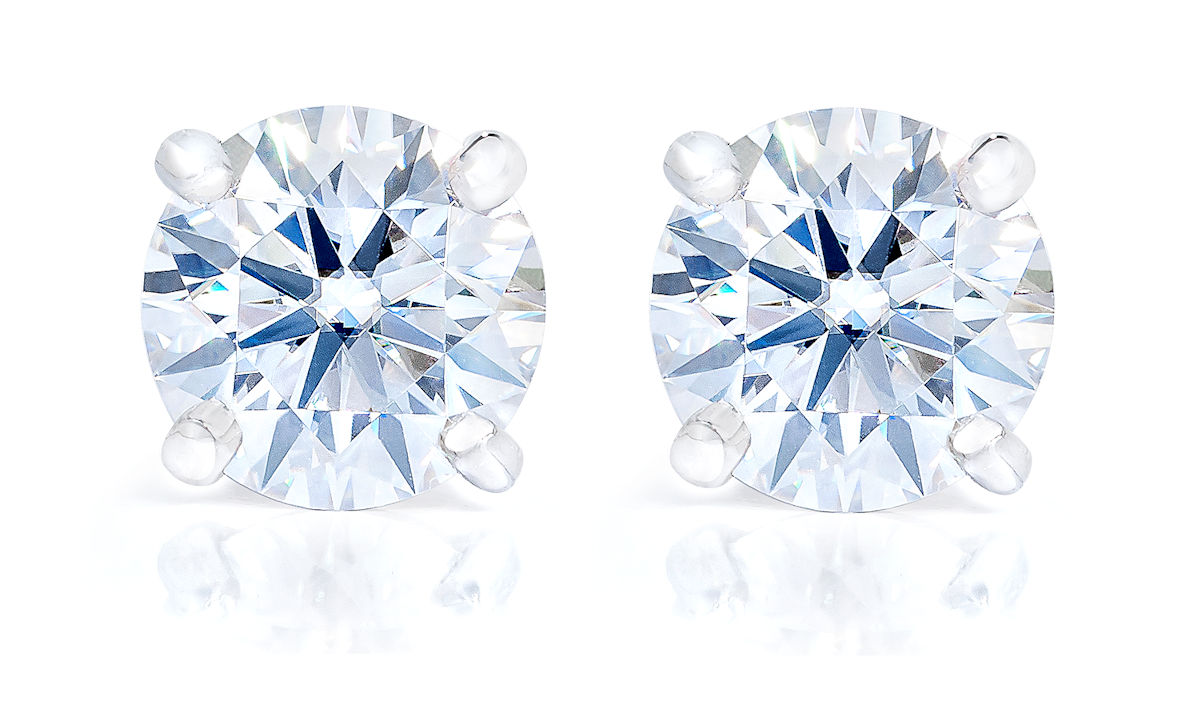 What is universal pricing? These are Amora Super Ideal Eternity H&A but with no independent certification, and thus offered at a flat rate of $525/ct.
The average is E/VVS. By not doing the independent certification, it lowers our cost and also time from production to sale, and thus offers an improved value while still offering true Eternity beauty.
The universal Eternity studs are offered in full platinum four prong settings, and with the Protektor locking back system (friction backs unfortunately are a great way to eventually lose one of your earrings).
We also polish *inside* the prongs before mounting and rotate the Eternity's to avoid covering the arrow points.
Finally, these are all rhodium plated to add a final layer of gloss and shine to the platinum earrings.
We're offering all the sizes at introductory pricing to continue the earring growth trend, though we are getting low on some sizes:
Amora Eternity Stud Earrings, Universal Pricing
By the way - a big thanks to the board members who voted on whether we should offer these universal priced option earlier this year in our poll. It's already proving to be a big success so I appreciate everyone who offered feedback to help make this new production option for the Amora Eternity!
Best regards,
Less